Vision and Mission
We are committed to the optimal functioning of each of our clients. Our vision is to help people feel better so that things will go better. 
Our mission: We exist to impact as many people as possible by clearing out mental and emotional distractions so that more people are able to live lightly and freely and achieve what they want to achieve. We seek to see our clients at the level of their highest self --being whole--and then see them doing what is good and possible to do from that place of wholeness.
    We do this through:
Individual sessions
Group talks and Trainings
Life Change Programs and Courses
How we work. What differentiates us is we seek to cause transformation from the inside out as quickly as possible.
Most of the current models of change (talk therapy and coaching) are based on what we refer to as the moral model.
The moral model of change works by trying to get us to do better by making us feel there is something wrong with us. This idea is engrained in us. Phrases like—"I know I need to work on that" or "what is wrong with me?", or "why did I do that?" are examples of this model in action.
We do not believe these models work very well but only add more stress onto already stressed lives.
Instead we work inside the minds of people tuning their minds, making adjustments in their thoughts, feelings, memories, beliefs, perspectives etc that cause them to feel better much more quickly. These mind tunings free up energy causing the person to feel better and when people feel better they simply do better.  People tell us the changes feel automatic, natural, and ongoing!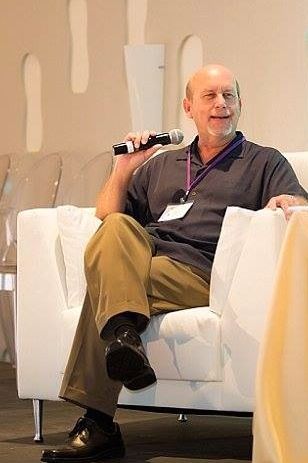 Jon Dodds
Whoever I come in contact with through counseling, speaking, even casual conversation——- my intention is for them to feel better and to feel happier so that they can do amazing things in this world. 
Training:
I am a Licensed Clinical Professional Counselor. I have a PhD in counseling. I am licensed mental health provider in the State of Illinois and in the State of Florida.
About me:
In my life I had to overcome shyness and anxiety. I also carried around the weight of many unnecessary beliefs——beliefs about how I thought things should be, how I thought the world should be, how I thought others should be, or how I thought I was supposed to be. These beliefs were regular distractions—-making it difficult to sustain forward momentum. Often I took on responsibilities that were not mine or I worried about things I had no control over. This all caused me to feel like something was missing in my life and only perpetuated my struggle which resulted in feelings of guilt and shame.
Now my primary interest is feeling as good on the inside as I possibly can. Come join me in this endeavor!!!
I enjoy riding motorcycles, flying airplanes, studying jazz piano, time spent on a beach and in the water, and enjoying nice dinners out with my wife Kim and whenever possible my family of three grown daughters, my son-in-laws and five beautiful grandchildren.
Contact Jon directly via phone or TEXT at 815-935-5053 or email at drjdodds7@gmail.com.
                                                  ERIN DODDS
                                                                         Lifestyle Insight Visionary
My favorite work is in a group setting where I get to impact multiple people who then not only impact each other in the same room, but leave and impact those around them.  I do this by collaborating with women in retreats, working with Jon at meetings, trainings, and masterminds, etc.  I truly believe the impact that is made in one session, retreat, or training causes a ripple of positive effects that go beyond the people in the room.
Training:
I have completed 2 40 hour intensive Rapid Resolution Therapy courses as well as 1 advanced course.  I also work directly with Dr. Jon Connelly the founder of Rapid Resolution Therapy as my personal mentor. 
My Sessions:
I am not a certified therapist, counselor or life coach.  I am a mind educator and lifestyle insight visionary.
I use Rapid Resolution Techniques to clear stuck grief, guilt, shame, resentment, anger, fear, anxiety which all get in the way of what I consider the optimal way to live.  My belief is what is best for each individual is also best for this world.
Many of my clients have overcome years of struggle with weight loss, disordered eating, eating disorders, shame and guilt associated with weight and struggle with weight. 
Some of my best success stories come from women who suffered from mom guilt, shame from divorce, and heart break who are now living fulfilled lives noticing how rich the present moment is without preoccupation.
About Me:
I am a mother of three whose life has been changed through the work with Rapid Resolution Therapy.  At one time I struggled with overwhelming guilt, shame, embarrassment and disapproval of self.  Over the course of my trainings with Dr. Connelly, all this has been easily lifted and eliminated.
I now live a life with my lens facing outward.  I am engaged in conversations with people without being self-conscious.  I no longer struggle with food issues or issues of feeling not worthy.   I am completely present in the moment and have more energy to put toward to present moments and where I am looking forward to going in life.
My favorite line is, "When your mind is CLEAR, You're FREE!"
Are you ready to get shift done on your way to clarity and freedom?  Book a session today!
Contact Erin directly at 815-549-7902 or email at creatingmybestlife333@gmail.com