What differentiates me from other coaches and therapists is that I work to make changes inside of the mind. I change feelings and thoughts, I shift perspectives and I help people understand how their mind works so that they can work with their minds better and better.
I have found that when changes are made in the mind:
People feel better more quickly
Things go better sooner
There is a sense of ease about things instead of things being heavy or difficult.
People feel lighter
People feel more satisfied more often with how they handle situations
People are able to become more intentional instead of reactionary
How I Work:
I start by identifying an area of your mind where you are losing energy and I begin to work there. I have learned that when we optimize that part of your mind it frees up energy and then other things begin to improve almost naturally. Think of it like taking the worst room of your house and turning it into your favorite room.  The whole house feels uplifted. An amazing transformation gets underway!
Minds get out of tune regularly through the process of living life. Think of it like a musical instrument that gets out of tune through playing it. Minds need tuneups in order for the person to function at their highest level.
If you are interested in getting your mind tuned up contact me directly via phone or TEXT at 815-935-5053 or email at drjdodds7@gmail.com.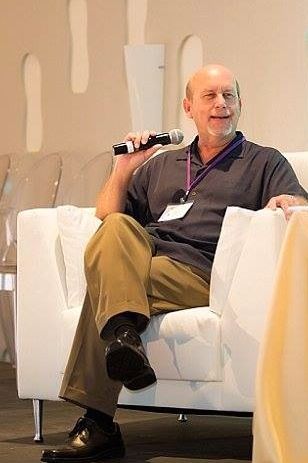 Dr Jon Dodds
Whoever I come in contact whether casually or professionally——- my intention is to optimize something in the mind so that something will get better. 
Training:
I am a Licensed Clinical Professional Counselor. I have a PhD in counseling. I am licensed mental health provider in the State of Illinois and in the State of Florida.
About me:
In my life I had to overcome extreme shyness and nervousness. I also carried around in my mind many unnecessary thoughts, feelings and beliefs.  Things like: how I thought things should be, how I thought the world should be, how I felt others should be, or how I thought I was supposed to be. These thoughts and feelings were constant distractions—-making it difficult to sustain forward momentum. This all caused me to feel like something was missing in my life which only deepened my introspection and struggle. 
Now my primary interest is simply living as clear and relaxed, true and honest, as I possibly can. Come join me in this endeavor!!!
In my personal life---I am a private pilot. I like studying jazz music. I enjoy time spent on a beach and in or near the water, traveling and enjoying nice dinners out.
Contact Jon directly via phone or TEXT at 815-935-5053 or email at drjdodds7@gmail.com.