Not Feeling like Your Normal Self Lately?
Unsure how to fix it?
Let's get your peace back.
I provide counseling --getting you unstuck and increasing your energy so you can feel better and do more good things.
Perhaps you have already done some good stuff. You've grown, worked hard, and had success. But something still feels missing. You are thinking "I should feel better than this". You are wondering if this unrest is normal and you should just deal with it. You have been trying to manage your frustration but inside you something is bothering you.
The fact that you are unsettled shows that you are actually a deep soul.  You are not alone in this. Something begins to change when you let go of the idea that you have to figure it out all by yourself.
I CAN TELL YOU ARE READY FOR THINGS TO BE DIFFERENT.
Here are some of the benefits my clients have experienced:
More energy

More satisfaction, meaning and fulfillment

More of a strategic sense of purpose

More confidence

More peace

New thinking, new skills and higher -level strategies

More possibilities

More creativity

More personal presence
Hi. This is Jon Dodds. For the past 30 years I have been a counselor, spiritual guide, mentor, advisor to leaders, and fellow traveler on this journey. 
I lessen the pain in people's lives so that energy can get freed up to be able to do more good in the world.
I know it can feel lonely sometimes and I want to be there for you.  Contact me today.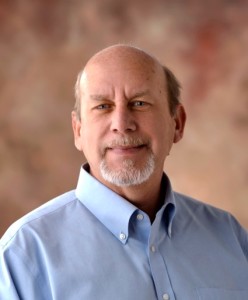 ZOOM  Appointments available for your convenience.
Chicago, IL 60601
150 N Michigan Ave, Suite 800
815-935-5053
Bourbonnais, IL 60914
750 Almar Parkway, Suite 201
815-935-5053
Jon Dodds & Associates, Jon Dodds provides counseling, therapy, man therapy, online therapy, telehealth therapy, Zoom sessions, getting unstuck and increasing your energy, looking for a spiritual guide, life transformation sessions, brain optimization, mind shifts, life change, for feeling fear, feeling loss, emotional pain, feeling stuck, dealing with change, having hard time adjusting, trauma, clarity, maximizing performance, anxiety, anger, stress, fear, guilt, shame, PTSD, relationship issues, feeling light and free, for men's issues, counseling for executives, high achievers, professionals, business owners, small business owners, leaders, CEO's, managers, therapists, physicians, teachers, salesmen, pastors, police officers, fire fighters, paramedics, restaurant owners, attorneys, entrepreneurs, pilots, retail workers, restaurant workers, students, parents, athletes, young athletes, artists, musicians, for becoming your best self in Illinois, Chicago, Downtown Chicago, Chicago Loop, South Loop, River North, Streeterville, West Loop, Gold Coast, Lakeshore East, Lakeview, Hyde Park, Tinley Park, Frankfurt, Orland Park, Joilet, Homewood, Flossmoor, Park Forest, Oak Lawn, Lockport, New Lennox, Mokena, Homer Glenn, Oak Park, Bourbonnais, Morris, Manteno, Kankakee, Bradley, Rantoul, Champaign, Urbana, Bloomington, Peoria, Springfield, Galesburg, Moline, Peru, Ottawa, Dwight, Streator, Pontiac, Braidwood, Illinois, Florida, Miami Florida, Miami Beach, Brickell.